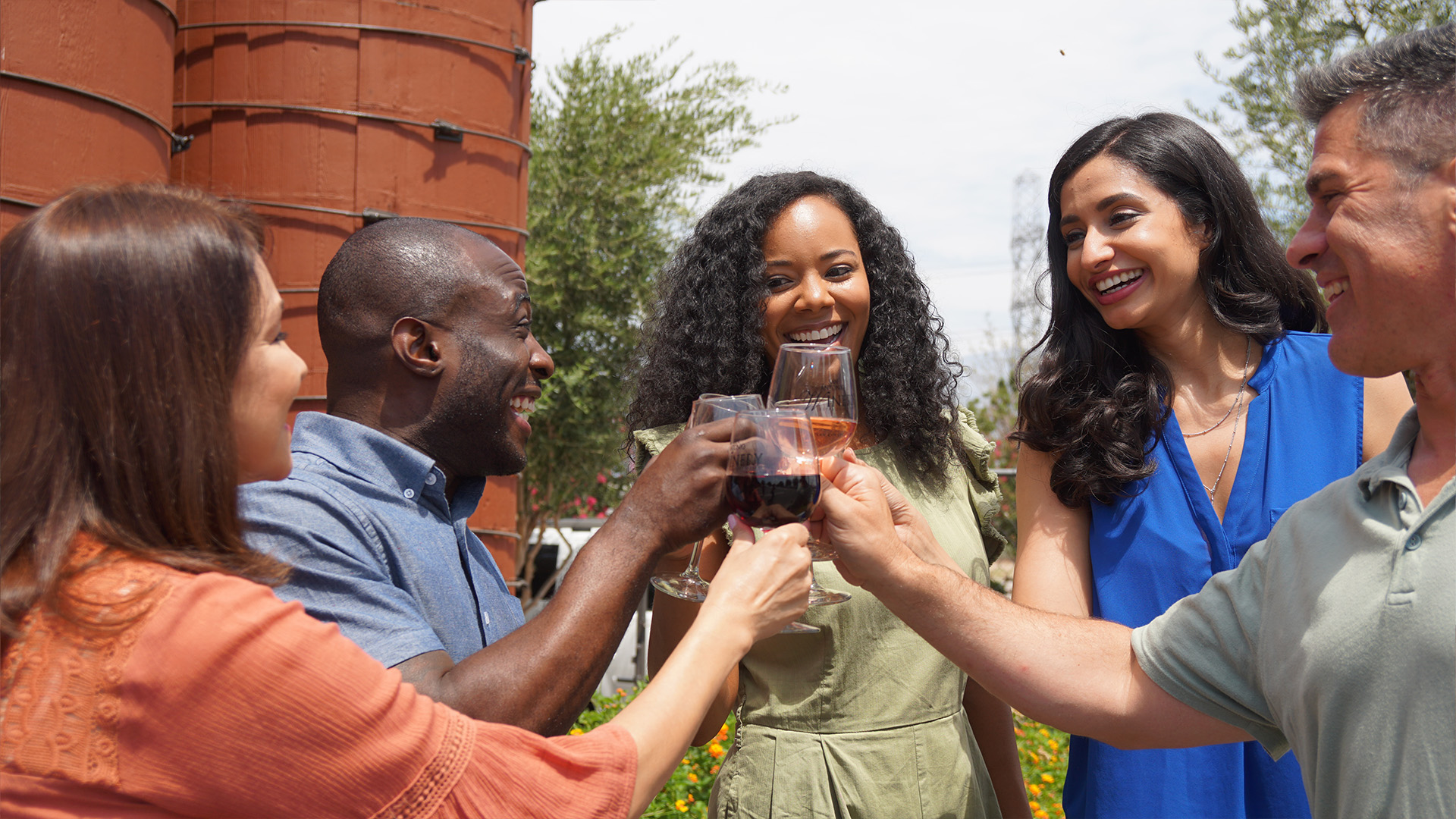 Wine Tastings in Ontario
Tastings are currently suspended as we are revising our tasting structure to make sure we can keep our staff as safe as possible. We invite you to join us for a wine flight and discover your favorite! We offer everything to semi-sweet sparklers to bold Paso Robles reds. There is truly something for everyone.
Discover the rich history of San Antonio Winery. Celebrating over 100 years in Los Angeles. Walk-Ins are welcome at our tasting rooms. Artisan tastings start at $15 which includes 4 samples from either a dry or sweet wine selection.
No reservation needed for groups under 8. Groups of 8 or more require a reservation so that we may better accommodate your visit.
Tasting Experiences at San Antonio Winery
Artisan Flight
Coming soon! A selection of our award-winning wines, served in our beautiful Heritage Room.
Duration: 30-45 Minutes
Artisan Premier
Coming soon! The Riboli Family of San Antonio Winery produces award winning Cabernet Sauvignon's from our Estate Vineyards in Paso Robles and Rutherford, Napa Valley. Here is an excellent opportunity to experience the art of these majestic wines.
A consummate Cabernet Sauvignon experience.
Artisan Select
Coming soon! Experience limited production wines served with a selection of Antipasto in our beautiful Heritage Room.
Duration: 45 Minutes
Looking for something a little more traditional?
Groups of 6 or more may reserve a Traditional Wine Tasting Experience served in our Tasting Room.