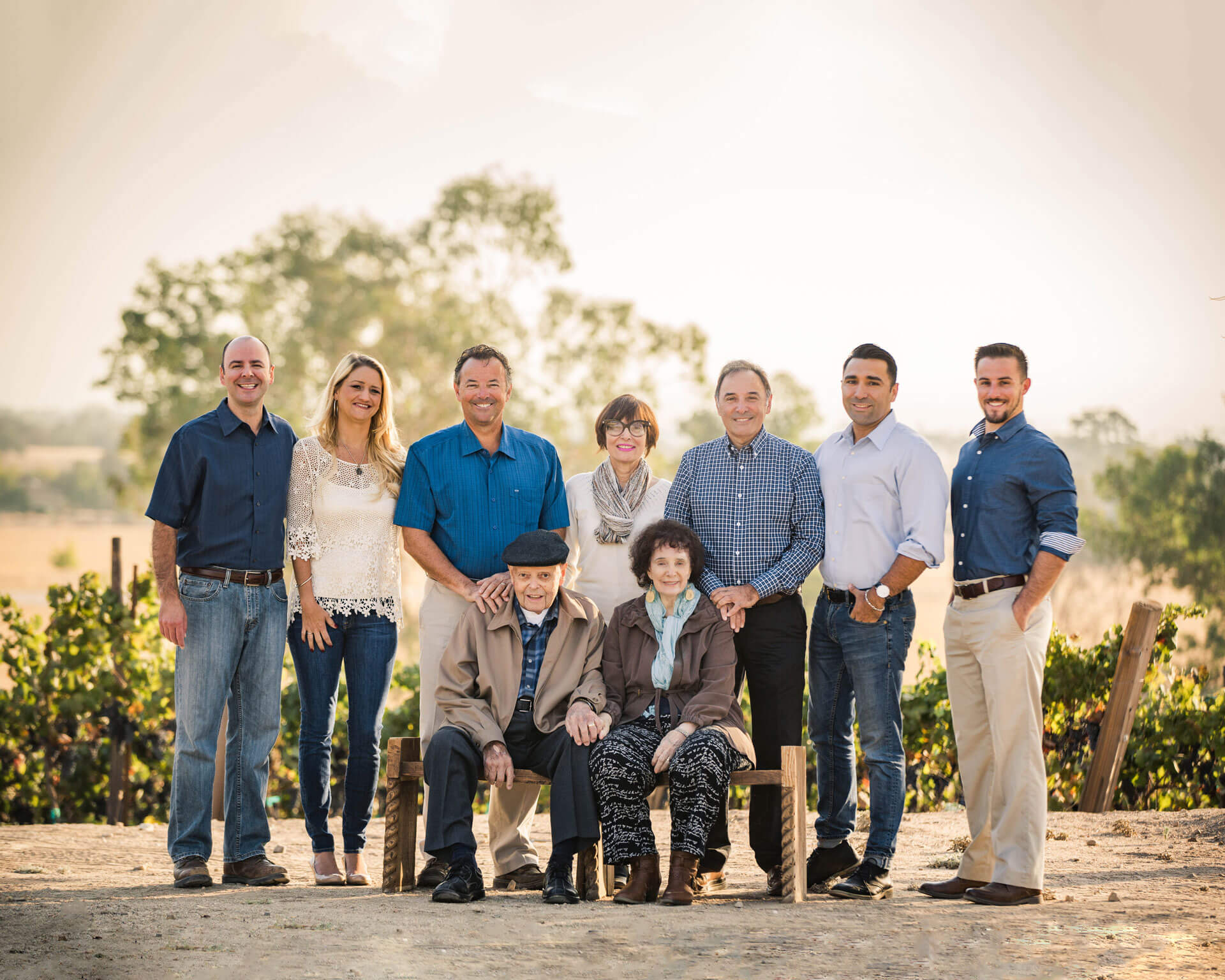 Four Generations of Winemaking Excellence
Today, the Los Angeles River is paved and the vineyards have been replaced with businesses and homes. San Antonio Winery remains the oldest and largest producing winery in Los Angeles with over 100 years of winemaking, making it an essential component of the city's cultural and historical landscape. Still sitting on its original location on Lamar Street, the winery is the last vestige of the rich winemaking tradition of greater Los Angeles. In the early 1960's, Los Angeles' Cultural Heritage Board designated the San Antonio Winery Cultural Monument Number 42.
This is the story of San Antonio Winery.
---
1833 – 1890s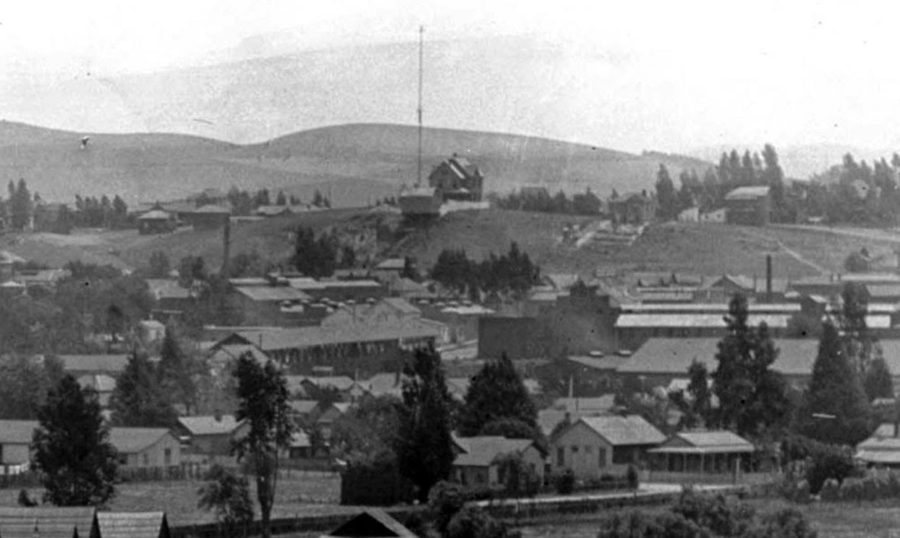 The California wine tradition began with the Franciscan Fathers of the early Spanish Missions…
In 1833, French winemaker Jean-Louis Vignes brought the first European vines from his native Bordeaux, where he planted them in Downtown Los Angeles and built a winery. Vignes would later come to be known as the founder of California's wine industry and would eventually have a street named after him in Downtown Los Angeles. The wine industry quickly became one of Southern California's most economically significant and popular industries.
By the early 1890s, vineyards began to sprawl across Orange, San Bernardino, and Riverside counties, as the area's temperate Mediterranean climate made it an ideal location for growing fruity, lush, richly-colored grapes. The landscape was prime for Santo Cambianica's fresh ideas and hard-working philosophy.
By 1880's end, Los Angeles was the premium appellation for grape-growing and winemaking in all of California.
1910 – 1917s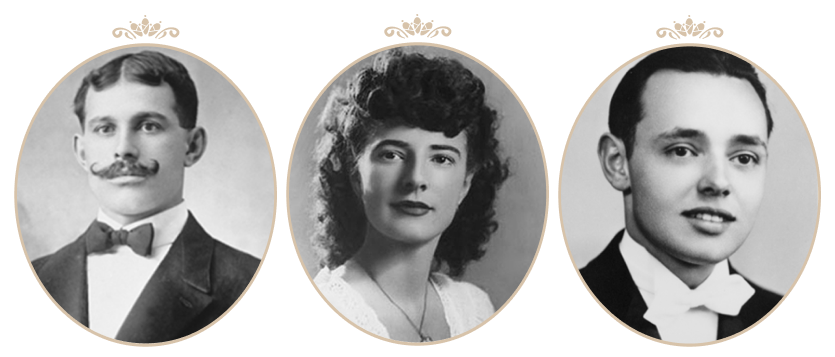 Santo Cambianica founded San Antonio Winery in Downtown Los Angeles on Lamar Street, and dedicated it to his Patron Saint Anthony.
In 1910, Santo Cambianica left his home of Berzo San Fermo, located in the northern Italian province of Lombardia. After registering at Ellis Island, he arrived in New York and then traveled across the country to Downtown Los Angeles. He quickly became well known as an honest, hard-working, and deeply devout Catholic, the very same qualities he was known for back home.
It took only a few years of saving money, building his relationships, and planting his feet in the Italian-American community to start his own company and live the American Dream. Santo founded the San Antonio Winery in 1917 on Lamar Street, dedicating it to his Patron Saint Anthony.
1919 – 1933s
By 1933, following the Wall Street Crash and The Great Depression, nearly all of Los Angeles' 100 wineries were affected.
The United States Congress passed the Volstead Act in 1919, which effectively started Prohibition in America and jolted the wine industry. Consequently, the majority of the wineries in and around Los Angeles went through a difficult time; the San Antonio Winery, however, persevered. The Archdiocese of Los Angeles granted Santo permission to make wines for sacramental and ceremonial purposes; his strong relationship with the church saved his winery.
By 1933, following the Wall Street Crash and the Great Depression, nearly all of Los Angeles' 100 wineries were affected. However, despite Prohibition, San Antonio Winery was able to flourish, becoming the number one provider of altar wines.
1936 – 1950s
With World War II on the horizon, Stefano Riboli returns to the United States.
When Stefano married Maddalena Satragni in 1946, the winery had already been an established institution in California's wine community. During this time, the wine industry existed primarily in Southern California. But, by the 1950s, Northern California regions started to gain momentum in the winemaking business and soon took over a majority of the industry.
However, staying true to where they had been blessed by good fortune, Santo, Stefano and Maddalena decided to remain with their families in Los Angeles.
Santo Cambianica passed away in 1956 and wished that Stefano continue the business for the next generation. Stefano was granted full ownership of the San Antonio Winery. He and Maddalena had a powerful vision of their future and family.
1950 – 1980s
San Antonio Winery remains the oldest producing winery in Los Angeles with over 100 years of winemaking.
In the 1950s and 60s, Stefano and Maddalena began to look north for land and grape contracting, realizing that the quality of grapes produced in Northern California were surpassing those grown in Southern California. With the help of their children, they purchased vineyard properties in Monterey County in the 1970s, and in the prestigious Rutherford appellation of Napa Valley in the 1980s. They also started relationships and business partnerships with grape growers throughout the state, many of which still exist today.
Most recently, our family has focused on the Paso Robles region located along California's Central Coast. We have planted two estate vineyards within the El Pomar AVA. We also own a modern winery facility and a beautiful tasting room. Paso Robles is an exciting and important area due to the excellent climate and high grape quality.
1980s – Today
A family legacy built on hard work, family values, and a love for the land…
We are blessed today to have four generations of family contributing to our success. Our vineyards are now located in Paso Robles, Monterey, and Napa Valley and we are proud to be one of the most-awarded wineries in California.
First Generation
Second Generation


Third Generation

Fourth Generation